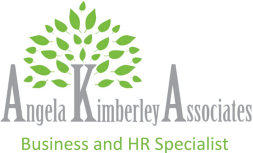 Would you like to find out more about your behavioural profile in the workplace? How good is your emotional intelligence? Click here to find out more or contact Angela on 07814 883380
Business Performance Coaching
Business and Performance Coaching
Our sessions provoke, challenge and inspire you to work on the business and not just in it. All sessions can be delivered on 1-2-1 or group basis at your premises with times to suit you. After each coaching session we will ensure you have clear actions to implement change in the business to ensure that you start to improve your performance from day 1 of the coaching.
All business performance specialists are experienced people who run their own businesses and understand the challenges that small and large organisations face. We share practical tips and experiences to help you to see the wood from the trees. From developing your business strategy to achieving ongoing actions our "hands on" style and approach will help to you co-ordinate, action plan and project manage.
In order to gain maximum benefit we recommend modular delivery allowing you to learn new techniques and put them into practice before the next visit. We also provide telephone and e mail support to help you stay focused on your objectives and motivate you to achieve your goals. Our sessions include:-
Leadership and Management (Personal Development)
Organisational Development (Recruitment and Human Resources)
Business Strategy and Business Growth
Sales Strategy and Sales Development
Customer Relationship Management (System and Process)
Project Management (Business Improvement Projects)
All sessions can be delivered in modular coaching or training sessions.
For more information e mail contact@angelakimberley.co.uk or contact Angela on 07814 883380.