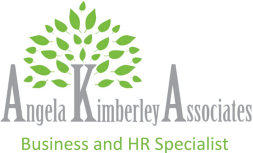 Contact Angela for information on Personality Profiling or click here
07814 883380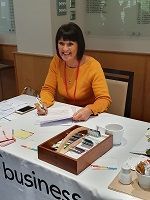 Southend Business Woman of the Year
Essex County B2B Winner
Lantra Sector Skills Coach of the Year
Disc and Emotional Intellegence Practitioner
News
£450 Women and Work Funding Available
24/06/2010
CASE STUDY: Tracey Guiller, Traybo Wood Designs
To many it might sound hackneyed to say that Tracey Guiller has carved out a new future for herself working with timber but there's no other way of describing the change in direction 45-year-old Tracey has gone through. Tracey worked with Angela Kimberley during 2009 to access funding which changed her life. "If someone told me five years ago that I'd have a chainsaw qualification and found myself working on a woodland project as well as selling work I'd created myself from timber I doubt I'd have believed them," says Tracey. I'm a white working-class single mum from Birmingham who somehow ended up working part of the week on a social forestry project in Shropshire and the rest of the week working with inner city kids with real problems."
Tracey, who recently took up a three-day week as a project manager for The Green Wood Centre in Ironbridge, discovered her passion for working with wood when she found herself newly single and without her home. "Three years ago my long-term relationship came to an end and left me with anxiety and depression," she says. "I moved out of the house I owned and moved to a chalet miles away from my old life wondering what was I going to do.
"It was by chance that a new neighbour owned a pet cemetery and asked me to carve some wooden plaques because she knew I did a little bit of wood carving.

"As I started to do that I made enough money to buy a few more tools and one thing led to another.

"It was then that I started to look more into woodwork skills and that was how my small business Traybo Wood Designs took off as a side-line to my job as a Connexions Personal Advisor."

Tracey, who has a grown-up son, spent time at The Hobb, a centre in Wales where she was able to develop her woodworking and artistic skills as well as come to terms with her personal experiences. "What I began to realise is I wanted to create things but needed the right skills and tools to do the sort of work which inspired me.

Tracey discovered Lantra's Women and Work scheme and applied for a grant to undertake a NPTC Chainsaw and Assessment course.

"I'd bought a chainsaw and thanks to the course could then afford to learn how to use it properly. To save money I ended up on a campsite in North Wales last summer for five days so I could attend the chainsaw course organised by Environmental Skills Training.

"I have to say learning how to fell these massive trees really did something to me. I was as if my depression was felled too. I think the hard physical work in a peaceful woodland and the achievement of passing a difficult course lifted me both mentally, emotionally and spiritually.

"The final boost was getting a call from the Tourist Information Bureau in Worcester which now wants to stock some of my woodwork designs to sell."
For more information on funding available e mail contact@angelakimberley.co.uk