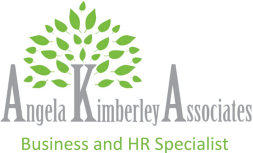 Would you like to find out more about your behavioural profile in the workplace? How good is your emotional intelligence? Click here to find out more or contact Angela on 07814 883380
News
Apprenticeship Funding
23/03/2015
The two-year apprenticeship funding reform saga in which employers were expected to be handed government money to pay for training today came to an end — with cash continuing to pass directly from the Skills Funding Agency (SFA) to providers.
Number 10 Downing Street, ahead of tomorrow's Budget, announced that a "digital apprenticeship voucher" would be introduced for employers to give providers who then claim SFA funding.
A spokesperson said the system would give employers "purchasing power," but actual government cash to pay for training will go straight to providers — just like the current system — and not into employers' hands first.
For more information go to http://feweek.co.uk/2015/03/17/number-10-reveals-apprenticeship-funding-reform-ahead-of-budget/