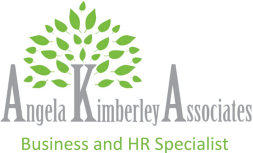 Contact Angela for information on Personality Profiling or click here
07814 883380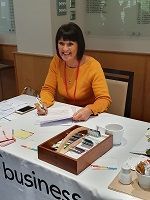 Southend Business Woman of the Year
Essex County B2B Winner
Lantra Sector Skills Coach of the Year
Disc and Emotional Intellegence Practitioner
News
Comprehensive Spending Review 2010 - How Will it Affect Your Business?
24/10/2010 How can the 2010 Spending Review announcements help you through the recession?
Chancellor George Osborne has presented the Government's 2010 Comprehensive Spending Review, announcing spending budgets for each Government department for the next four years and outlining fixed plans that will be put in place in an attempt to tackle the deficit and ease the recession currently affecting all businesses. As part of the Review, the Coalition Government has prioritised its decisions to support growth, fairness and reform, emphasising that for businesses, there will be a strong focus on supporting the growth agenda in order to create the right conditions for private sector-led recovery and sustainable economic growth. The Chancellor's key business announcements include:
• A £1.4 billion Regional Growth Fund to support investment in infrastructure projects with significant growth potential, to help areas move from public sector dependency to sustainable private-sector growth and employment.
• Investing £1 billion with additional significant proceeds from the sale of government-owned assets to create a UK-wide Green Investment Bank providing incentives for investment in the low-carbon economy.
• A £250 million a year boost to adult apprenticeships to ensure that businesses have the highly skilled workforce needed to drive growth, providing up to an additional 75,000 apprenticeship places per annum by the end of the Spending Review period.
• £530 million directed from the Government and the BBC to put in place superfast broadband pilots across the country.
• £860 million of new funding over the Spending Review period to support businesses and households investing in renewable heat measures.
• Driving commercial investment in scientific knowledge by reforming the Higher Education Innovation Fund.
• Maintaining the science budget in cash terms with resource spending of £4.6 billion a year by 2014-15.
• Future publication of a White Paper on local growth setting out the Government's strategy for ensuring that all places benefit from sustainable economic growth.
• Focusing capital on projects that will deliver the highest economic returns.
• A decision to axe the 'Train to Gain' programme.
In reaction to the Review, the Federation of Small Businesses (FSB) has additionally urged the Coalition Government to now put in place what it considers to be 'the missing link', namely a Small Business Programme for Growth. This, FSB maintains, will address the need to create growth by increasing the tax base, creating more businesses and incentivising small firms to grow and innovate.