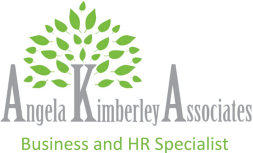 Contact Angela for information on Personality Profiling or click here
07814 883380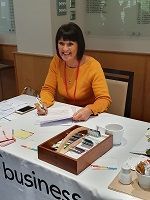 Southend Business Woman of the Year
Essex County B2B Winner
Lantra Sector Skills Coach of the Year
Disc and Emotional Intellegence Practitioner
News
Leadership and Management Is Peer Learning the Future?
31/10/2010
The importance of leadership and management
It is clear that improving leadership and management skills is vital to improving the performance of UK businesses and achieving overall economic growth. Strong leadership improves the ability of an organisation to innovate, to exploit new ideas and develop new propositions to enable business growth. Strong leadership and management also unlocks the potential of the workforce, harnessing the skills, ideas and knowledge required to propel business productivity.Currently, the UK lags behind our global competitors in terms of investment in leadership and management skills. For example, Germany's average public investment in training is €4,438 per annum per manager compared to the UK's €1,6251. Several competitor countries such as Spain, France, Norway and Denmark all spend more on manager training than the UK
The UK Commission reviewed the leadership and management offer to SMEs within the UK and makes recommendations for a new approach to engaging employers and improving the relevance of existing leadership and management support through encouraging the growth of employer networks.
Employers at the consultation event acknowledged the power of peer-to-peer learning and recognised its potential to open up new ways of learning, embracing the social aspect of eadership and management development which many employers value:
'As we heard the entrepreneurs in Windsor telling their stories of the key individuals who had influenced them at various stages in their careers, we couldn't help but be struck by the sheer power of peer mentoring and peer-to-peer learning...our general discussion pointed to the tremendous potential of this sort of "entrepreneurs club" when there is a shared commitment to the group and to sharing experiences in an open and trusting way, including "war stories" and near-disasters as well as instant successes!'
Peer-to-peer learning to facilitate the development of leadership and management is not a new concept. Action Learning which forms a part of existing offers (such as the Sector Skills Alliance's leadership and management offer) is a form of peer-to-peer learning under the guidance of a facilitator.
The role of Government therefore is to support employers who do not currently recognise the value of addressing leadership and management support or to assist employers who do not currently have the resources to access this level of support.