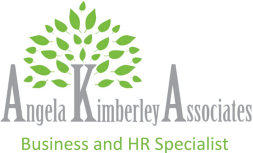 Contact Angela for information on Personality Profiling or click here
07814 883380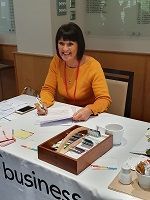 Southend Business Woman of the Year
Essex County B2B Winner
Lantra Sector Skills Coach of the Year
Disc and Emotional Intellegence Practitioner
News
Regional Growth Fund: First round successful bidders full list
18/04/2011
The government have announced the successful first round bidders to the Regional Growth Fund. The Deputy Prime Minister has said over 100,000 new jobs will be created and safeguarded under the plans to invest £450m in businesses across England.
The first round of the Regional Growth Fund (RGF) will see an expanded amount of public investment support 50 bids by companies and partnerships who demonstrated how they would create jobs and a high level of private sector-led sustainable economic growth in their local communities over the coming years.
The Government expects over 27,000 jobs to be directly created and safeguarded, with close to a further 100,000 jobs in associated supply chains and local economies.
The second round of the fund opens to bids today (Tuesday April 12). This round will aim to allocate the remainder of the fund (nearly £1bn).
The £450m being invested by the Government through the first round of the RGF is expected to leverage more than £2.5bn of private sector investment.
The RGF is a £1.4bn fund which is designed to encourage enterprise, growth and jobs in the private sector and support areas and communities that are dependent on the public sector.
To promote the second round of the fund and encourage quality bids that meet the objectives and criteria, there will be a series of road shows across England to speak with businesses and organisations with an interest in submitting a bid to advise them on all aspects of the fund. A schedule of the road shows will be available in due course at www.bis.gsi.gov.uk/rgf.
Bids to the fund are especially being encouraged from sectors that have not yet submitted bids. The closing date for round two is noon on July 1 2011. There may be a further smaller round if unallocated funds remain after rounds one and two.
Full list of winners http://indusdelta.co.uk/story/regional_growth_fund_first_round_successful_bidders_full_list/5488
Allocations are conditional and subject to the outcome of the due diligence process.
East Midlands and South East Midlands: 1730 direct jobs, 3140 indirect jobs.
General Motors UK Limited
Molecular Profiles Ltd.
Thales Properties Ltd
North East: 5216 direct jobs, 8367 indirect jobs.
A V Dawson Limited
Bridon International Limited
Chirton Engineering Ltd
Cleveland Potash Limited (CPL)
Connor Solutions Ltd
Cumbrian Holdings Ltd
DUCO Ltd
Durham County Cricket Club Holdings Ltd.
Lotte Chemical UK Limited
Nifco UK Ltd
Nissan Motor Manufacturing (UK) Limited
Proctor & Gamble Technical Centres Limited
SSI UK Ltd
Turbo Power Systems Limited
North West: 5533 direct jobs, 2279 indirect jobs.
Ames Goldsmith UK Ltd
Bentley Motors Ltd
Bruntwood Limited / Manchester City Council
Holroyd Precision Ltd and sister companies
Liverpool Echo
Muse Developments
Pilkington UK Limited
The Stobart Group and ProLogis (with Halton Borough as the administrator)
Tygavac Ltd
South East & East of England: 427 direct jobs, 361 indirect jobs.
e2v technologies (uk) Ltd.
South West: 787 direct jobs, 535 indirect jobs
EADS UK Ltd
Messier-Dowty Ltd
South Devon College
West Daily Press and the University of Plymouth
West Midlands: 6193 direct jobs, 34,669 indirect jobs.
Alstom Grid UK
Birmingham Chamber of Commerce (on behalf of Birmingham City Council)
Bosch Thermotechnology Ltd
Jaguar Land Rover
Prince's Regeneration Trust
Yorkshire & Humber: 7628 direct jobs, 2716 indirect jobs.
Carbon Trust
David Brown Gear Systems Ltd.
Deafinitions Limited
Doncaster Borough Council
Dunhills (Pontefract) Plc
Keepmoat Homes Ltd
Wakefield Council
Other bids - national: 35 direct jobs, 44,587 indirect jobs.
Capital for Enterprise Limited (CfEL)
Community Development Finance Association