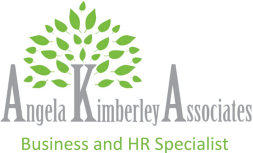 Contact Angela for information on Personality Profiling or click here
07814 883380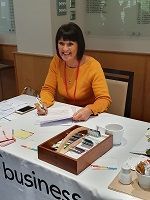 Southend Business Woman of the Year
Essex County B2B Winner
Lantra Sector Skills Coach of the Year
Disc and Emotional Intellegence Practitioner
Coronavirus
BUSINESS SUPPORT - GOVERNMENT SUPPORT SCHEMES
The government have announced a package of temporary measures to support business and these schemes can be found https://www.gov.uk/government/publications/guidance-to-employers-and-businesses-about-covid-19
Please note that as these schemes have only recently been announced they will take time to be set up. Please be patient, funding and grants will not be instantly available and it will take some weeks for these to filter through.
Regular updates are being published on www.gov.uk website or www.acas.org.uk website.
EMPLOYED STAFF - FURLOUGH LEAVE SCHEME FOR EMPLOYED STAFF
Furlough leave has been introduced by the government. The government have announced that under this scheme they will reimburse employers 80% of wages to a maximum liability of £2,500 per month per employee.
PLEASE NOTE:
If you decide you wish to do this please be aware that this means that these employees are on a temporary leave of work which means they CANNOT remain working for you.
You must continue to pay the wages. You will then be able to claim this back but as mentioned earlier this will take some weeks to filter through.
If you wish your staff to continue to work for you during this time then other options include short time working and holiday leave. Please consider your business needs before accessing the Furlough scheme.
For more information on the scheme https://www.gov.uk/government/publications/guidance-to-employers-and-businesses-about-covid-19
SELF EMPLOYMENT SUPPORT
We are aware that the government are working on support packages for the self-employed. We anticipate to know more details about this by early next week. At this point in time we cannot give you detailed information.
As mentioned before please note these schemes will take some time to be put in place and grants and funding will take a few weeks to reach you – please be patient
FREE SUPPORT
We are offering free support and guidance to help you understand your business options. Please contact Angela Kimberley - Business and Human Resources Specialist
contact@angelakimberley.co.uk 07814 883380