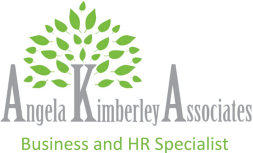 Would you like to find out more about your behavioural profile in the workplace? How good is your emotional intelligence? Click here to find out more or contact Angela on 07814 883380
What Our Customers Say About Us
PGR Timber Limited - Graham Toomey (Director) - Angela is a highly experienced, knowledgeable and motivating business coach. She is focused, extremely driven and reliable. What makes her particular different is her unique style of "enabling" the organisation to drive change using facilitation and coaching skills that not only challenge thinking but motivate and inspire to deliver. All of our Senior Management team hold her in the highest regard and would highly recommend her as a business coach, trainer and catalyst for change.
Inotec Limited - Barry Auty (MD) - We have been working with Angela and her associate's to provide Inotec with a focussed approach to new business in a new sector. Angela made us look at ourselves, understand where we are, where we want to be and what is missing to achieve our strategy in the best possible way. My business partner and I have been running our own businesses for over 15 years and we were questioning where Angela Kimberley and associates could deliver added value but they totally delivered providing Business strategy, contacts, leads, UK grant support and a focussed marketing approach that directly connected us with new potential clients.
High Speed Sustainable Manufacturing Institute (HSSMI) - Simon Barnes (Business Development Manager) - HSSMI was in effect and new start up business. Angela came to us through the Growth Accelerator programme. Angela quickly grasped the complexity of our business and identified where we needed help and what our critical business challenges were. In a very calm and effective way Angela gave us focus and strength to deliver plans to bring us up to speed in vital business areas. All our time with Angela has been well spent and I hope we will continue to enjoy success together.
Snakes alive - Dan Hepplewhite (Director) - We decided we needed Angela's help to give us a third party view on our company and an honest opinion of what we were doing wrong and right. During her time with us Angela's knowledge helped us in many areas and as we made the changes recommended we started to notice a difference. Marketing was one of our weaknesses and Angela arranged for us to meet up with an expert who helped us come up with some new ideas. We feel the money was well sepnt and we gained from the experience.
Low Carbon Programme - Tony Wilson (Programme Manager) - Angela and Kirsty - you represent the gold standard for workshop provision, and are at the very top of the tree in terms of the two key factors... attendance and quality.
Noble and Taylor - David Eaton (Director) - Patrick Foster (Managing Director) - Angela combines a charming and personable approach with clear direction. Angela has the skill of encouragement and challenge which has made an enormous difference to our focus and taught us the proper meaning of accountability and the tangible value of KPIs! Not only has Angela helped the directors but Angela is empowering the whole management team.
Megan Casson Interior Design - Megan Casson (Owner) - I attended the NEA business workshop held at Barclays in Southend. I just wanted to say a big thank you for all your help and advice that you gave. You was very inspirational and gave a lot of good advice which is helping me achieve success within my business!
Zepfree Ltd - Zoe Tuttlebee (Managing Director) - I would like to thank you with all my heart and soul, without your guidance I know I would not have been able to grow the company to what it has become today. You have been a great inspiration to me and many things you taught me I have been able to put into practice, successfully! I now have an Art Company, T-Shirt Design and Print Company and Vehicle Graphics company. I also do Signs and Banners and my new venture is Bespoke Jewellery, oh and I also now own a Music Event called Fusion which is held at the Skylark Hotel. All I need now is someone to organize me so I have a PA starting in September and not a moment too soon!!
Thurrock Council - Lisa Ricketts (Acting Economic Development Manager) - I would like to offer my sincere thanks for your contribution and participation in the URBACT Jobtown project visit last week. We received some very positive feedback from partners who felt the programme format (which included: presentations, workshops and study visits) was really dynamic, informative and interesting. The audio recording we made of the Access to funding and business support workshop will be a valuable learning tool for the Jobtown project and partners for the future.
Ace Contracts (London) Limited - Claire Glibbery (Business Manager) - We have been working with Angela for over a year now and have found her support and enthusiasm to be invaluable. It is evident that Angela is a talented and accomplished coach and trainer. Angela does not waste time talking around subjects; she is direct, driven and results orientated. Angela has successfully helped us to manage change within the business and has shown great understanding and sensitivity towards the challenges faced in the SME environment. During our initial sessions with Angela, we set specific business goals for the year and Angela has worked closely with us to ensure that we exceeded these. Looking back, I am overwhelmed by all that we have achieved. Outside of coaching, Angela has also helped us to design and access funding for both a bespoke Management and Project Management Training Programme, which we are running in house this year.
ClickLine Solutions - Ben Rafidi (Owner) - Angela is a fantastic business coach and has a wealth of knowledge about everything for making your business work. Angela Kimberley fills you with positive energy and an 'I can do this attitude' with success stories of people that have built their business. Can't stress enough how amazing Angela Kimberley Associates are! Thank you so much. Would highly recommend.
Cheadle and Marple College - Hilary Fidler (Head of Adult Skills) - We had our last coaching session with Angela Kimberley yesterday and I just wanted to say how valuable we found the coaching sessions. Angela has been inspirational in finding strategies to support us going forward.
CDWM Ltd - James Attfield (Managing Director) - Thank you for the subtle but effective impact you have had on myself, my team and the business over the past year. Slowly but surely we are getting to where we want to be. Your input has made a significant difference and I am looking forward to reaping the rewards.
Astara Entertainment Limited - Charlotte Spooner (Director) - I have been very impressed with Angela Kimberley who has been my Growth Accelerator coach. I would offer 10/10 for a fantastic service! Angela has made things so clear to me and I have seen growth in my business over the past few months. I am sure this has been due to Angela's wonderful coaching. I feel I can confide in her and discuss anything I need help with. She has been very flexible when I haven't been able to make a meeting due to an increase in my work load. She is a huge support to me, teaching me lots of new things and I worry how I will cope when she finishes her coaching with me!
Pro-duct Clean - Nigel Smith - Managing Director - "You are good! Thank you for your patience and focus today" You are quite an inspiration!
Climbing Trees Online Marketing - Alex Holliman (Managing Director) - Angela has taken the time to understand the business, our progress to date, ambitions for the future, and we have then worked collaboratively on a practical plan that is bringing change and innovation to the business. We look forward to the future with increased motivation and ambition. - Angela is an excellent Business Coach
Alliance Learning Ltd - ICT Co-ordinator/ERP Auditor (Paul Chapman) - I felt the session was excellent. Your knowledge really showed through and some of your ideas I will be implementing with our system. I really liked the additional layer for key accounts and I am sure this will be a success as I can measure the team using it which is exactly what we need. I would and will recommend your services to others it was great.
IfaProsure - Jonathan Newell - Managing Director - Angela's engagement assisted my firm by putting in place key strategies to help retain our core market share (which was coming under strong priced based competition) and laying the foundations from which to propel and grow the business in the medium/long term. Angela's unique style helps you look at matters objectively whilst her sincere enthusiasm and engaging manner help inspire creativity and confidence. In summary; investing in Angela was an invaluable experience and I have absolutely no hesitation in recommending her services.
Rose Reclaim - Rachel Gevaudian (Director) - Lastly but most importantly thank you so much for all your help on the workshop, not only the wealth of information, but you yourself have really inspired me and given me the confidence and aspiration to really make my business a success. You are an inspiration to all business women!
Goody Hampers - Sue Baker (Proprietor) - Just to say, Thanks again for all your help. This is a fresh start for me and I really needed someone like you to put me on the right track. After being on many courses in my life, you have been the only tutor to genuinely be there and personally guide me, and I thank you for that as it has made such a difference to my attitude and life.
Adventure Island and Southend Radio - Philip Miller owner of Stockvale Group - Angela Kimberley first started working with Adventure Island over six years assisting us to develop strategies to recruit, support and develop our staff. With her help we have developed organisational, team and individual staff training plans, accessed funding and have achieved Investor in People Status. Since then Angela has been involved with developments within the group and joined the board of Southend Radio as a Non Executive Director contributing to the successful achievement of winning the license and setting up the new radio station. Angela has remained on the board and continues to support the team. "Angela has always been an enthusiastic, knowledgeable and driven person and has helped us to cut through red tape to access government funding making it easy to access enabling us to develop our staff.
Rossi Ice Cream - Southend on Sea - Colin Gray - "We were delighted with the professional service and support from Angela and her team who helped us to organise our training and access funding - her support and advice were invaluable and we would highly recommend them".
New Town Films - Southend on Sea - Terry Bird - "The team went up and beyond to make our application process easier, Angela and her team even worked weekends to help us meet our deadline" and such a lovely company to work with, cheered us up and focused us when we were feeling down".
Kingston Adult Education College - Lisa Havenga ACMI - Business Development Manager - I just wanted to say a BIG thank you for the training session you carried out on Friday. I found it very concise, uplifting and relevant - definitely one of the best 1-1 sessions I have ever had, you are such a professional! I feel much more confident now in engaging with employers.
NWTA Ltd T/as watchagency.co.uk - Southend on Sea - Oscar McNeeley - "Accessing funding has always been a bit daunting, Angela and her team made it easy, painless and very rewarding. We accessed funding of £1000 to develop our skills so that we could manage our own website which is essential to us as we are a web based business - it's great to have a local person on the doorstep who can help us and the service was amazing".
Aviation Quality Management Services Ltd - Southend on Sea - David Leach - "We need to ensure we are up to date with the latest information in order to drive our business forward - gaining funding of £1000 helped us with our cash flow and allowed us to do a course that we may not have otherwise taken up - we could not fault the customer service".
Red Square Creative Ltd - Southend on Sea -Gavin Cooper - "Keeping up to date with the latest technology changes keeps us ahead of the game, we recently undertook a course that provided us with additional knowledge to drive the business forward - we could not believe how easy it was to complete the paperwork and process our claim - we have always steered away from government funding until now".
South East Essex College - Carol Anson Higgs Business Development Director - Angela Kimberley provided consultancy support to South East Essex College to help us review and implement employer engagement strategies in readiness for achievement of the Training Quality Standards - a national benchmark for training providers. Angela also provides us with advice and support for employer's to access funded training provision from the College. "Angela came highly recommended and since her consultancy project with us we have continued to be in regular contact with her to identify any funding that may be available for the local community - it is a great to have a local person with so much knowledge for our local community".
The Real Business Training Company - Southend on Sea - Chris Bradford Managing Director - The Real Business Training Company was created in the recognition of the growing need for small and medium sized businesses to improve their competitiveness through improved management performance enabling them to afford high quality business training and coaching on their doorstep. "Businesses in Southend have benefitted significantly for their personal and business development allowing them to access funded training to assist them to set up new strategies and financial controls to work through the recession. Working with Angela Kimberley and her team has been a seamless service as they have provided a responsive, efficient and smooth experience for both the business and ourselves as a provider".
Derek Mather - Deputy Principal - Director of Adults, Skills and Higher Education - Brockenhurst College - "Angela worked closely with Brockenhurst College over a period of 9 months helping us to document our processes, enhance our CRM system and achieve the Training Quality Standard. We would recommend Angela's consultancy and project management approach and style to any College who wish to develop their employer engagement strategies and structure".
Pippa O'Gorman - Director of Business Development - Farnborough College of Technology - "A huge thank you Angela for your support since Christmas for help with our Programmes for the unemployed. Your practical and pragmatic approach has been very valuable and we have made great strides forward in these programmes and in our joint work on QCF. We also found the workshops that you facilitated across the region to be a fantastic resource for sharing practice".
Karen Evans - Director of Business Development - Thanet College - Just to say a big thank you for your continued support and patience whilst we continually strive to improve our service to employers. The work you have done with us has provided a good basis for us to continue into the future and I am sure we will keep in touch to let you know how we are doing.
Ralph Stratton - Assistant Principal - Director of Commercial Services - Sparsholt College Hampshire - The Consultancy support provided us with "out of the box" consultancy support on areas of employer engagement, strategy, operational procedures and guidance on CRM implementation, providing us with the confidence to continue to develop this area of the business"
Neil Espin - Managing Director - The Corporate and Executive Coaching Organisation - "Since I attended your workshop on funding I followed your advice and actually received a T2G grant, not a lot but enough to re-develop our web and our social media strategy and get a promise of an article in the paper for our story. So a belated thanks for pushing me to ask for something, I got it!!!"
Rosalie Portman - "Working with Angela's team has meant accessing Women and Work funding possible. The simple thought of completing an application form would have put me off. Administration skills are not my strength, but with this help I have been able to access the funding"
Alexandra Ostroumoff - " I left my 9-5 office work when I had a baby and the option of returning part time was not available. Being a farmer's wife, I thought about a new career path. With the support of Angela and her team, I have managed to register myself as being self employed and studying to become a Forest School Leader. This is something I can do from home (on the farm) and it works well around the children"
Vicky Lawrence - "Over the last year my self employed work has been very slow so the thought of spending money on training, was not an option. When I heard of the funding from Women and Work, I thought this would be great from a financial support and also having spare time with not being busy at work time was not an issue for once. Not really sure on what training to do, I talked through my goals with Angela and now I have new skills in creative arts in the environment and a new contract with the local council".
University of Essex BIC Unit, Southend on Sea - Julie Jones - University of Essex Business Hub Manager - Angela first approached the University in July 2008 with a view to becoming one of our Business Incubator Centre (BIC) tenants. As a start up business we were pleased to be able to accommodate her in one our smaller units. However like many of our residents, her business grew from strength to strength and she asked to move to a larger unit to accommodate her growing team. In April 2009 she moved to a larger unit more suitable for her expanding business. "We have seen first hand how hard Angela works and her professional approach to business. With her wealth of knowledge and experience of funding and government schemes she has been able to help some of her fellow University of Essex BIC tenants to access funding to help their businesses grow and develop. She is very approachable and always finds time to help anyone who needs her advice, signposting them on if necessary to one of her vast and numerous collaborators We wish Angela every success in her application with the knowledge that she has worked to achieve the reputation of a business providing a highly professional service to the business community".
KPMG - Craig Robinson Programme Director World Class Skills - The World Class Skills programme aims to support Learning and Skills Council (LSC) funded providers to enhance their employer responsive provision. As a Learning and Skills Improvement Service (LSIS) programme, WCS is managed and delivered by KPMG. This new programme is helping colleges and training providers to enhance the way they work with employers with the long term vision of up skilling the UK's workforce. Angela Kimberley has been working with KPMG on the programme since 2008 as an Associate working specifically on pre employment programmes and also assisting colleges and providers to develop their employer engagement strategies and work towards achieving the Training Quality Standard. "Angela is a key member of the Associate team who is well respected by the KPMG team and is receiving excellent feedback from the providers she supports".
Lantra Sector Skills Council - Lyndsay Bird - Lantra Women and Work Project Manager - The Women and Work programme offers funding towards training to help women throughout England progress within occupations in the environmental and land-based industries where women are significantly under-represented. Angela Kimberley and her team have been working as Skills Coaches on a National basis marketing and engaging with and brokering funding for over 600 ladies. With the successful delivery of last year's contract the company have been awarded a 50% increase in contract size this year. "Angela has worked with Lantra over the last three years and when Angela set up her Business last year we were delighted to give Angela Kimberley Ltd a contract for brokering funding for the Women and Work project. The processes and procedures and efficient way that Angela and her team have managed the contract has given us confidence as the contractor to increase her number of participants making her our largest skills coach deliverer in the Women and Work programme for London and National Skills Coach 2010.
The Consultancy Home Counties - TCHC Dale Morgan - Managing Director - The Consultancy Home Counties - TCHC is a specialist company in business and workforce development solutions operating throughout the East of England, offering expert advice across all industry sectors. Angela Kimberley has worked with TCHC as an associate for the leadership and management programme for the East of England, particularly in Southend on Sea, providing advice and support for Business Owners, Senior Directors and Senior Managers to access funding towards personal leadership and management development. Angela also identified the need to streamline the process to access funding and working in partnership with Sirius Concepts Ltd introduced a web based solution for TCHC to provide a transparent and effective service to both the customer and the contractor. Since August 2008 over 5000 leadership and management applications have been managed successfully on line providing an excellent service to the customer and also enabling TCHC to become the national leader in the Leadership and Management programme. "Angela clearly understands and has significant experience of managing funding in the business, skills and education market. She has worked extremely well with our organisation to develop and manage the introduction of the leadership and management programme and TCHC aim to continue to seek her services for any government funded initiatives in the new future".
Retail Romance - Barbara Michaels (Proprietor) - Thank you Angela for being such a great tutor I really enjoyed the training and have came away feeling empowered and confident that I can succeed in my business.
Cliff Walker Associates - Cliff Walker - Learning from a business minded person gave me a clearer perspective
Paul Cain Vehicle Consultants (PCVC) - Paul Cain - Thanks for the course, I thought it was superb and your tutoring was exceptional! Your presentation was top notch in all areas
Peugeot Motor Company plc - Andrew Montague - Business Development Manager Southern Region - A small note to say a big thank you for agreeing to hold your event at Toomey Peugeot Southend yesterday. I'm sure I speak for everyone at Toomey and Peugeot when I say that we were highly delighted with the number of attendees who came along, and with the event in general. I know a lot of work went into the evening, both from your side and from Toomeys, but I feel it was time well spent and a great success for all. Thanks and very best regards.
Low Carbon Business - Peter Wognum - Programme Manager I have worked with Angela both in my capacity as Programme Manager for the Low Carbon Business Programme as well as Chair of the Business 2 Business News Networking Group. Angela is always very focused and ensures that clear targets are set and met; she has the ability to see the bigger picture with clients and has referred several of them to the Low Carbon Business Programme, leading to a number of cooperative solution deliveries.
Rob Foster Crusader Clothing - Rob Foster - "The course was very enlightening all four days, my trainer was attentive and passionate in what she delivered"
Laura Cornwell Hairdressing - Laura Cornwell - Angela is very helpful and informative - she is about success - very positive skills.
Lost Inside - Alan Blurton - Can't thank you enough for all your continual guidance and support on the workshop. I feel extremely confident now that I can make this a success and you have given me all the tools and the motivation needed to get out there and make it happen. You're a real credit to your profession.
Essex Eco Solar Limited - Gary Kimberley - MD Angela's coaching style is quick, focused and delivers results. She is always able to put things into perspective and re-motivate when we need to rethink our strategy. I would have no hesitation in recommending her as a business coach and will continue to work with her ongoing.
Vintage and Back Again - Alison Willmot - A very big thank you for the confidence and support you have given throughout the course. After being unemployed for 6 months and having a dream of starting my own business its all happening now. You gave support, inspiration and shared your wealth of knowledge of being in business with the group. I would certainly recommend you to others.