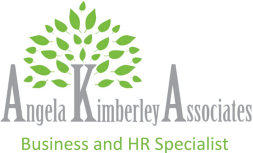 Contact Angela for information on Personality Profiling or Click Here
07814 883380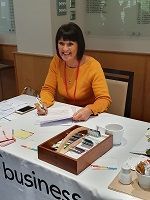 Southend Business Woman of the Year
Essex County B2B Winner
Lantra Sector Skills Coach of the Year
DISC
Would you like to understand yourself, your customers and your employees needs better?
If you can understand your own behaviours and traits then you can easily undertand both your staff and customers.
DISC is a behavioural analysis tooll that provides you with the knowledge to understand your own behaviours and how you can adapt them to meet your staff and customer needs.
It has four key traits all equally important:
D = Dominance
I = Influence
C = Compliance
S = Steadiness
DISC feedback provides you with feedback on:
How a person prefers to behave at work and the characteristics they demonstrate
Behaviour under pressure
Strenghts, limitations, fears and motivators
Identifies weaknesses and training needs and where their development focus needs to be.
DISC can also be used for recruitment, onboarding, appraisals and identifying training needs.
What you get
Disc takes 8 minutes to complete and you are provided with an initial profile detailing:
How a person prefers to behave at work and the characteristics they demonstrate
Any frustrations the person has in their current role and if they are suited to that role
How or whether a person is modifying their behaviour
Their behaviour under pressure
Their strengths, limitations and value to the organisation
Once the questionnaire has been completed, you will receive a tailored report specifically designed for you.
Validity
DISC Personal Profile Analysis is registered with the British Psychological Society (BPS) and audited against technical criteria established by the European Federation of Psychologists' Associations, confirming it meets the psychometric requirements for use as a psychological tool.
Angela Kimberley is a Thomas trained Disc Practitioner
To find out more and access your personal DISC contact Angela on 07814 883380, email contact@angelakimberley.co.uk