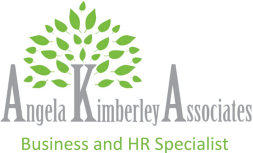 Contact Angela for information on Personality Profiling or Click Here
07814 883380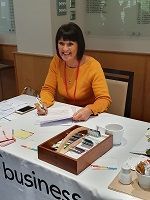 Southend Business Woman of the Year
Essex County B2B Winner
Lantra Sector Skills Coach of the Year
Home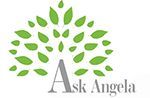 Need help don't google it..
Angela Kimberley has over 30 years of working with individuals, and new and growing businesses.
Personal Coaching will help you to identify your personal goals, take action and develop your skills. As part of personal coaching sessions all candidates complete a personality profile.
CLARITY 4D PERSONALITY PROFILING
Personality profiling offers a development process which creates positive results in personal and professional relationships.
Would you like to know when you are at your best and how you can develop and improve your relationships with those around you?
Why not start now and learn more about yourself and others perception of you by completing an online questionnaire and receiving your own tailored personality report.
It's simple to understand, affordable for all budgets, and effective at getting results. Click here to watch the video
For a copy of our brochure Click Here
To find out more about our new sales profile product click here
Angela provides and delivers a wide range of training courses to suit your business or can help you write and deliver your own bespoke courses. Courses include leadership and management, sales and customer service, appraisals and personal development and bespoke courses to suit your needs. Workshops combined with personality profiles can also be delivered which are fun, engaging and affordable. Click here
Recruiting the right employee is always a challenge but keeping them can be just as difficult. Angela will work with your Company in a practical hands on approach to help you put in place the most effective structure for your business from recruitment through to retention. Angela can also provide you with your own HR portal keeping all documents and legislation requirements completely up to date. Want to know more then click here
Contact Angela for a free business audit or a no obligation discussion on how I can help you or your business contact@angelakimberley.co.uk or call 07814 883380.
Angela Kimberley Affiliate member CIPD (Championing better work and working lives)

Latest News
I am delighted to tell you about our exciting new product...
Furlough has been extended to September 2021 - to find out more go to www...