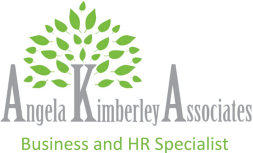 Contact Angela for information on Personality Profiling or click here
07814 883380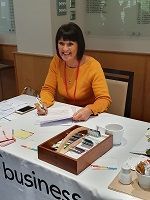 Southend Business Woman of the Year
Essex County B2B Winner
Lantra Sector Skills Coach of the Year
Disc and Emotional Intellegence Practitioner
News
£25 million in Renewal Grants available for eligible colleges
21/09/2011
Skills Funding Agency Chief Executive, Geoff Russell has written to eligible colleges to announce that a sum of £25 million is available for Renewal Grants.
Geoff said: "This allocation is part of our continuing support and commitment to colleges in the modernisation of the FE estate so as to ensure that high quality learning environments can be provided for all learners."
On 16 August, John Hayes, Minister of State for Further Education, Skills and Lifelong Learning, launched 'New Challenges, New Chances', which confirmed the intention to launch a new two year £100million Capital Programme in September 2011.
The £25 million Renewal Grant will be distributed equally to all eligible colleges equating to a capital grant of £100,000 for each college, payable in November 2011. A condition of this funding is that the college will also apply at least two thirds of the project cost from its own resources. This follows a consultation with the Association of Colleges Capital Reference Panel. The funds allocated to eligible colleges are to be used against the following main criteria:
improvement in the condition of the college's estate

clear and direct benefits to learners, in particular learners with learning difficulties and disabilities,

contribution to economic and social regeneration to local communities in rural and urban areas,

reduction in estates' running costs and carbon emissions,

improvements must be complete and fully operational in time for the commencement of the 2012/13 academic year,

the funding is not to be used for any previously approved project.

In addition to the Renewal Grant allocation, eligible colleges can apply for a further Enhanced Renewal Grant, up to a maximum grant level (including the Renewal Grant), of £2million with matched expenditure from the college. This will be through a challenge fund process, assessed against the following main criteria:

Renewal, modernisation of the FE estate

Economic Growth

Promoting skills/specialisation

Improving facilities for learners with disabilities
The Skills Funding Agency is committed to a quick turnaround on applications, with decisions made by 24 December 2011.
More information on the Renewal Grant is available in the guidance document on the Skills Funding Agency website.