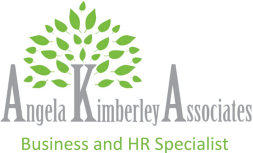 Contact Angela for information on Personality Profiling or Click Here
07814 883380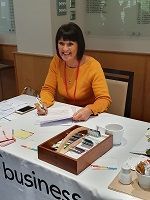 Southend Business Woman of the Year
Essex County B2B Winner
Lantra Sector Skills Coach of the Year
News
£28m skills investment a "huge boost for Welsh businesses"
30/09/2010
A £28million investment has been announced to provide Welsh businesses with world-class leadership and management skills needed to compete successfully in the 21st century global economy.Lesley Griffiths, Deputy Minister for Science Innovation and Skills, described the investment as a huge boost for Welsh businesses coming out of the recession that would unlock talent and innovation in the Welsh economy. "It will develop highly motivated, highly competitive individuals and equip them with the strategic skills and inspiration necessary for success to support the growth of the Welsh economy."

Funding for the second phase of the Enhanced Leadership and Management Skills (ELMS) programme has been approved with EU backing of £9.4m from the European Social Fund, through the Welsh Assembly Government. This builds on the £37m EU backed ELMS programme announced last year for West Wales and the Valleys and means that businesses throughout Wales will now benefit. It is the largest high-level business skills programme of its kind launched in Wales with £17m of the total £65m project earmarked for Leadership and Management workshops over the next five years. Lesley Griffiths said,"We believe our commitment to developing skills is central to making Wales a highly attractive place to live, invest, employ and grow.
Leadership and management skills are a key component of business success and if we fail to improve workforce, leadership and management skills and to apply those skills in the workplace then Welsh businesses will find it increasingly harder to compete."I am therefore delighted that increased funding from the Welsh Assembly Government, with EU backing, will substantially increase the number of people who will benefit from leadership and management skills development."
Training providers have been contracted by the Assembly Government to deliver this highly specialised strategic training to more than 23,000 people.
It is anticipated that 7,700 businesses - the majority of which are small and medium sized enterprises - will benefit from the workshops. The subsidised courses will be tailored to the needs of individual businesses with content ranging from skills for first line managers to strategic leadership for senior managers and owners. The workshop programme was launched at the conference where businesses could make online applications for funding.
Information on the quality and impact of the workshops will be publicly available on the Leadership & Management Wales website so businesses can assess the value that a course might offer their organisation. With contribution from businesses, the total amount invested in leadership and management workshops will be approximately £24m over five years. The workshops programme is part of a six pronged approach to driving up the demand for and supply of Leadership and Management development in the Welsh economy.
Organisations that wish to choose their own Leadership and Management providers and delivery method will be able to do so by making applications for Discretionary funding under the Workforce Development programme. Approximately £16m of funding from the Assembly Government and the European Social Fund has been allocated for this. The ELMS programme also includes: The Centre for Excellence for Leadership and Management, which aims to make the case for businesses investing in Leadership and Management; a specific project to train mentors and coaches; a management diagnostic programme and a fund for Sector Skills Councils to develop their own solutions.
http://wales.gov.uk/newsroom/educationandskills/2010/100916skillsinvestment/?lang=en