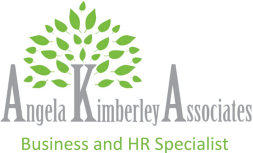 Contact Angela for information on Personality Profiling or Click Here
07814 883380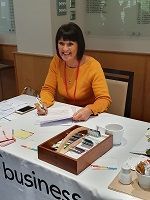 Southend Business Woman of the Year
Essex County B2B Winner
Lantra Sector Skills Coach of the Year
News
2.5 Billion Business Growth Fund Formally Launched
26/05/2011
The newly launched Business Growth Fund (BGF) is a £2.5 billion, government sponsored equity investment programme, established to meet growth finance needs of UK companies.
The Fund will begin making investments in smaller and medium-sized UK businesses, offering a collaborative approach to financing growth and working closely with the companies in which it invests.The BGF created as a result of recommendations made by the Business Finance Taskforce in October 2010, which was established following the government's green paper 'Financing a Private Sector Recovery' in July 2010 to analyse the finance needs of UK businesses and create a framework to support private sector growth.
In summary, the BGF will:
Invest between £2 million and £10 million in return for an equity stake of between 10% and 50% in the business and a seat on the board.
Invest in established UK companies with sales of approximately £10 million up to £100 million per annum.
Have enough capital and resources at hand to move very quickly for the right opportunities.
Offer longer-term funding over five to seven years or more, investing off its own balance sheet.
Develop a partnership approach with investee businesses, agreeing shared goals and objectives from the outset.
Look for businesses with evidence of a strong track record and demonstrable growth potential.
Carry out targeted due diligence in a cost-effective and timely manner.
Consider investment opportunities and businesses in all sectors, apart from financial services and real estate.
The main focus of the Fund will be areas of the economy that have significant long-term potential for growth. Sectors will include high-tech manufacturing, software and electronics, leisure and tourism, renewable energy and cleantech, healthcare and life sciences, industrial and business services, outsourcing, and digital businesses. However, the BGF will also support businesses with strong credentials in other sectors.
Speaking about its launch, the Chairman of the Fund, Sir Nigel Rudd, said:"We want to make a lasting and substantial economic impact by broadening the financial options available to businesses. By investing equity in Britain's most dynamic businesses and being involved at a board level, we intend to foster a very collaborative approach to financing growth."
Chief Executive, Stephen Welton added:"We will help businesses that have often struggled to secure finance because of the 'equity gap' for companies looking for long-term growth capital in smaller amounts. We will be looking for sound investments where we can make minority investments, with sensible protections, looking for long term positive relationships with the companies in which we invest. I have worked extensively with entrepreneurs during my career and look forward to helping create an improved environment in the UK for the growth companies of tomorrow to succeed."
The Fund will operate through a main board, including representatives of the banks and other independent non-executive directors.
Click here to access the full programme guidelines and to submit an application online (opens in new window).