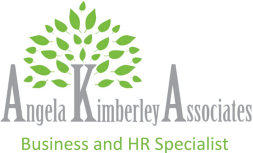 Contact Angela for information on Personality Profiling or click here
07814 883380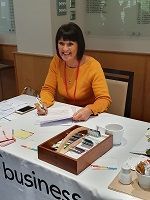 Southend Business Woman of the Year
Essex County B2B Winner
Lantra Sector Skills Coach of the Year
Disc and Emotional Intellegence Practitioner
News
Cameron: We'll work with business to fund degree level Apprenticeships
13/02/2012
Prime Minister David Cameron today announced a new round of Government funding to support thousands of Apprenticeships up to degree equivalent, helping deliver the world class skills firms need to drive growth.
From today, businesses and training providers can bid for a share of £6m from the Higher Apprenticeship Fund, which will support the development of thousands of new Higher Apprenticeships in sectors including aerospace, energy and renewable technologies.
Marking National Apprenticeships Week, the Prime Minister also opened the bidding for the new Employer Ownership pilot, inviting employers in England to apply to access up to £250m of public investment and secure more control over how skills training is designed and delivered. He also announced that from this week, small firms will be offered an incentive of £1,500 to hire their first young apprentices.
Prime Minister David Cameron said: "I'm delighted to underline our commitment to strengthen our economy by helping employers take on apprentices and ensure that the UK workforce has the skills that businesses need. Under this Government Apprenticeship starts are increasing at a record rate, with improvements across the age range, in all sectors, throughout the country.
"By making Apprenticeships a gold standard option for ambitious young people, we are sending a message that technical excellence is as highly valued as academic prowess. And by focusing investment where it is most needed to deliver sustainable growth, we are equipping businesses with the skills they need to rebalance our economy and distribute opportunity more widely."
Skills Minister John Hayes said: "Clarity of policy and certainly of purpose in Government has delivered a record number of Apprenticeships and driven up standards at every level. We must now go further to create new pathways to excellence for the brightest and best young people. Our mission is to put practical training on a level playing field with academic study, creating a highly skilled, creative workforce that can take on the best in the world."
Data released on 31 January confirms record growth in Apprenticeship starts, with some 457,200 starting an Apprenticeship in the full 2010/11 academic year. This represents a 63.5 per cent increase on 2009/10 figures. Growth took place at all levels of learning, for all age groups, and across all sectors and all regions. According to the National Audit Office, every £1 of public investment in Apprenticeships delivers a return of £18 to the wider economy.
Recent reforms to the Apprenticeships programme include measures to raise quality standards, cut bureaucracy for employers and deliver more advanced training at 'A' level equivalent and above.
Find out more about the Higher Apprenticeship Fund.Find out more about the Employer Ownership pilot.