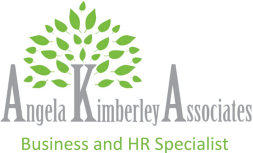 Contact Angela for information on Personality Profiling or Click Here
07814 883380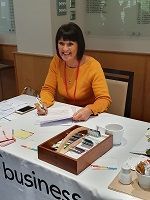 Southend Business Woman of the Year
Essex County B2B Winner
Lantra Sector Skills Coach of the Year
News
Colleges given more freedom to deliver skills for employment and growth
17/08/2011
Skills Minister John Hayes today announced greater freedoms for colleges to deliver fully subsidised training to help people on benefits enter employment.
Under new rules that come into force for the 2011/12 academic year, only benefit claimants on Jobseekers' Allowance or Employment and Support Allowance (Work Related Activity Group), who are required to seek work as a condition of receiving their benefits, will be eligible for free training (2).
But to enable colleges to meet local demand for the skills that lead to employment and growth, FE providers will also be given some local discretion to provide fully subsidised courses for people on a wider range of benefits - provided the training is to help them enter employment.
Skills Minister John Hayes said:
"The Government has repeatedly taken action to lessen bureaucratic restrictions on colleges, and to give them the flexibility to respond to the needs of employers and learners in their areas.
"Today's announcement marks a new phase in this process. It is good news for people who are currently reliant on benefits but want to get into work, and good news for employers looking for a local supply of the right skills to help their businesses to grow."
Geoff Russell, chief executive of the Skills Funding Agency said:
"This decision is another example of putting freedom and flexibility into practice. We will now make this explicit in our funding rules."
The Department for Work and Pensions is reforming the benefits system to remove barriers to employment and support more people into work. The Welfare Reform Bill, introduced in the Commons on 16 February 2011, makes the most fundamental reforms to the social security system for 60 years. It will deliver a system that is simpler, fairer and ensures that work always pays.
1. In the 2010/11 academic year people on income related benefits (including those that are not conditional on seeking or preparing for work) were eligible for fully funded skills training.
2. In the 2011/12 academic year full fee remission will be provided for: basic literacy and numeracy for adults of all ages; first full Level 2 qualifications, Level 1 and entry qualifications for all adults where they do not already hold a full level 2 qualification; and first full level 3 qualifications for learners aged 19 up to 25. As set out in the Government's Skills Strategy, from 2012/13 academic year full fee remission will continue to be available to all adults for basic numeracy and literacy and fully subsidised study at Entry Level, Level 1, Level 2 and Level 3 will be focussed on those aged 19 up to 24, subject to changes in legislation.
3. In addition to this it confirmed that from 2011/12 academic year unemployed people in receipt of Jobseekers' Allowance (JSA) or Employment and Support Allowance in the Work Related Activity Group (ESA WRAG) would be eligible for fully funded skills training to help them into work. In both these circumstances receipt of the benefit is conditional on the individual actively seeking or preparing for work.
4. Any funding to support this local discretion to provide full fee remission will be made available from within existing budgets. FE colleges and providers have received their funding allocations for the 2011/12 academic year and will have to prioritise funding within this. Information about this change to the local discretion available to colleges and training providers will be included in an update which is due to be issued shortly by the Skills Funding Agency. Changes to DWP benefits rules are being staggered with further planned changes and the future introduction of Universal Credit.
5. The local discretion announced today will apply to academic year 2011/12. The position for 2012/13 will be set out in the autumn.
6. BIS's online newsroom contains the latest press notices, speeches, as well as video and images for download. It also features an up to date list of BIS press office contacts. See

http://www.bis.gov.uk/newsroom

for more information.