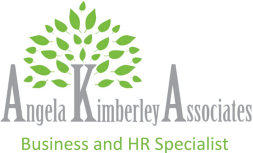 Contact Angela for information on Personality Profiling or click here
07814 883380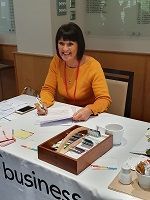 Southend Business Woman of the Year
Essex County B2B Winner
Lantra Sector Skills Coach of the Year
Disc and Emotional Intellegence Practitioner
News
Colleges to Bid for Funding for Building Projects
24/06/2010
Department for Business, Innovation and Skills (National)

Further Education Colleges will today be given the opportunity to bid for a share of £50 million for building projects.

Around 150 colleges who have yet to significantly benefit from the capital programme will each receive approximately £225,000 under a £30 million Renewal Grant - bringing real benefits to the learning and training of young people.

A further £20 million will be made available to colleges through an Enhanced Renewal Grant. Colleges will have the opportunity to add to their Renewal Grant, by bidding to build their total allocation to £1 million. Colleges will be expected to attract additional private finance, providing final projects of significant value
Further Education, Skills and Lifelong Learning Minister John Hayes, said:

"We want to make sure as many colleges as possible can benefit from this additional funding we are offering them. The £50 million we are investing in colleges will make a real difference to college campuses throughout England.

"Colleges are an invaluable resource for individuals and can enrich lives and communities by providing courses and training vital to employers, business and the economy.
"Many colleges up and down the country are still reeling from the effects of problems seen last year in the capital investment programme, which saw a Review by Sir Andrew Foster criticise 'failures in the general management and financial management of the Learning and Skills Council'.

"Learners will be the real beneficiaries of this extra funding and we want to make the environment they work in productive and inspiring and to ensure the college facilities meet learning and business needs."
Criteria have been set for colleges wishing to submit a bid for a share of the funding.
These include:
• Condition of the college and its facilities;
• The benefits to learners; and
• Adding to regeneration of local communities.

The college submitting the bid cannot have received more than £5 million of funding for building projects in the past from the Skills Funding Agency (formerly the Learning and Skills Council). The bid also needs to show that the building project can be completed by September 2011.

The £50 million will be invested in projects in two ways. Under a £30 million Renewal Grant, around 150 colleges will receive approximately £225,000. These projects will be expected to raise further private investment, significantly increasing their project size.

An additional £20m will be made available through an Enhanced Renewal Grant, through which colleges will be able to bid on a project basis for up to £1 million and will be expected to raise significant further private investment.

The Skills Funding Agency will collate the bids and allocate funding to successful projects.

Skills Funding Agency Chief Executive Geoff Russell said:
"During the current economic climate when efficiency savings are having to be made across the public sector, we are pleased to be able offer colleges the opportunity to take advantage of this extra funding.
"This investment is an indication of the crucial role that further education colleges have to play in not only educating our young people and adults but in helping rebuild our communities and contribute to economic growth.
"We now look forward to receiving the college bids. We will focus on ensuring that the funding is allocated fairly across the sector so that it has the greatest possible impact on learners, employers and local communities."

The Department for Business, Innovation and Skills announced at the end of May that £50 million of funding for the Train to Gain programme was being recycled for Further Education capital projects.