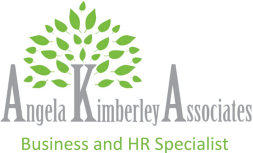 Contact Angela for information on Personality Profiling or click here
07814 883380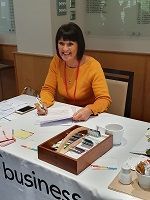 Southend Business Woman of the Year
Essex County B2B Winner
Lantra Sector Skills Coach of the Year
Disc and Emotional Intellegence Practitioner
News
Free training launched to boost business mentors
20/02/2012
Department for Business, Innovation and Skills (National)
An innovative online training tool has been launched to help get thousands of experienced business people mentoring small and medium sized enterprises (SMEs).
The new training tool is part of the Get Mentoring scheme launched in November that is recruiting 15,000 new mentors to help entrepreneurs fulfil their potential.The tool, provided by the Small Firms Enterprise Development Initiative (SFEDI) at www.getmentoring.org, is free to use, making it even easier for people to get mentoring and join the growing network of volunteer business mentors.
Business and Enterprise Minister Mark Prisk said:"This training tool is vital to help build our growing network of trained mentors. Mentoring is a very effective way for aspiring entrepreneurs to get the help and support they need to succeed. It enables business people to harness the knowledge and expertise of those who have been there and done it before."Having worked as a mentor I know how rewarding it can be to use your business experience and help someone who is eager to learn. I would encourage business people of all ages and backgrounds to get involved in mentoring as it really can help to give a new or growing business a boost in their development."
Notes to editors:
1. The online training is available now at www.getmentoring.org.
2. The Introduction to Enterprise Mentoring course is designed to enable business people interested in volunteer business mentoring to gain an understanding of the skills required. It helps individuals reflect on their current skills, experience and knowledge and apply this to the help and support they give others as they start and grow their businesses. The course does not provide a qualification in mentoring or coaching but the content has been mapped against the Level 3 Award in Enterprise Mentoring and provides a pathway for more formal qualifications in mentoring.
3. Get Mentoring is a public/private-sector partnership, grant assisted by BIS and GEO and led by SFEDI (The Small Firms Development Initiative Limited). SFEDI is the UK expert and Standards Setting Body for business enterprise and enterprise support. http://www.sfedi.co.uk.
4. Trained mentors are deployed through www.mentorsme.co.uk, the UK's national gateway for businesses looking for mentoring services.
5. More case studies are available on the get mentoring website, www.getmentoring.org/category/case-study.
6. More information on the Business in You campaign is available at www.businessinyou.bis.gov.uk.
7. BIS's online newsroom contains the latest press notices, speeches, as well as video and images for download. It also features an up to date list of BIS press office contacts. See http://www.bis.gov.uk/newsroom for more information.