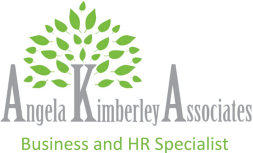 Contact Angela for information on Personality Profiling or click here
07814 883380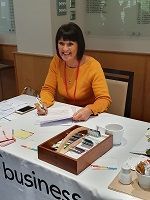 Southend Business Woman of the Year
Essex County B2B Winner
Lantra Sector Skills Coach of the Year
Disc and Emotional Intellegence Practitioner
News
Government Announces New Apprenticeship Opportunities
05/07/2011
A new skills action plan has been launched to increase career opportunities in the food industry.
The Government has launched a Defra-sponsored action plan to get food businesses to run more apprenticeships and change the way young people think about working in the food industry.The Skills Action Plan for the Food Supply Chain is sponsored by Defra and led by Improve, the Sector Skills Council for Food and Drink. It builds on the findings of the United Kingdom Food Supply Chain report, published in May.
The new Action Plan aims to:
change the way that young people think about careers and development in the food industry. As part of this the industry will push a new Feed your Ambition message to over 60,000 young people in over 800 schools over the next 18 months; and

encourage more apprenticeships across the entire Food Supply Chain but in particular in SMEs.
Speaking at the Institute of Grocery Distribution's Skills and Employability Summit, Food and Agriculture Minister Jim Paice said:"Our food industry is hugely important to growth, employing 3.7 million people and contributing almost £90 billion to the UK economy. But we know that there is a big skills gap right across the food chain. The industry must attract more well qualified and ambitious candidates if it is to continue to grow and innovate."
"These 50,000 apprenticeships show that the food industry is serious about becoming a place where young people seek out skilled and fulfilling careers. I would encourage anyone out there looking for a challenging career in a growing sector to think about the food industry."The new opportunities are expected to be launched between July 2011 and December 2012.Further information is available here (opens new window).