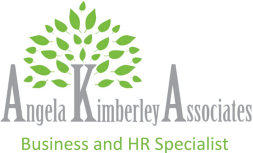 Contact Angela for information on Personality Profiling or click here
07814 883380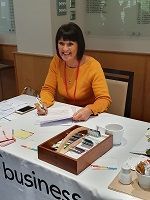 Southend Business Woman of the Year
Essex County B2B Winner
Lantra Sector Skills Coach of the Year
Disc and Emotional Intellegence Practitioner
News
Government appoints Careline services to deliver Business Link helpline
20/07/2011
The Department for Business, Innovation and Skills (BIS) has appointed Careline Services, in partnership with the Business and Enterprise Group, to provide its new Business Link helpline.
The telephone helpline is an important part of the Government's new framework of support for businesses. In conjunction with the Businesslink.gov.uk website, the helpline will support small businesses and those starting up to find the information and guidance they need. It will also provide support to businesses that are not currently online.
Business and Enterprise Minister Mark Prisk said: "I am very pleased to confirm the appointment of Careline Services to provide the new Business Link helpline."
"The helpline will play a vital role in supporting small businesses and start ups, especially those businesses that need assistance to access information available on the web."
The Careline team has an excellent track record in telephone-based customer support including business to business.
The helpline will be staffed by a dedicated team, specifically trained to support businesses. Careline's partnership with the Business and Enterprise Group will enable them to draw on the knowledge and expertise of an experienced provider of help to business. The helpline is part of the Government's commitment to creating the right long term environment to enable many more people start and grow their business.
Notes to editors:
1. The helpline will be fully operational by 25 November 2011 when the Business Link Regional Services close.
2. The updated Businesslink.gov.uk website will be the main source of help and advice to businesses and is currently being updated. This is part of an overall digital migration of Government funded Business Link Services with customers moving from Regional Development Agency advisors to improved digital services on Businesslink.gov.uk, supported by the helpline.
3. The helpline will be a particularly important resource to the 20 per cent of small firms who are not online. It will include a language line (translation service) and textphone.
4. The helpline will be based across two sites: Hounslow and Seaham.
5. Other support recently announced for business includes a new mentoring portal - www.mentorsme.co.uk - which gives businesses access to knowledge and support from an experienced mentor. Set up by the UK's five largest high street banks, the portal will offer support on a range of issues faced by businesses, from finance to marketing to HR
6. BIS's online newsroom contains the latest press notices, speeches, as well as video and images for download. It also features an up to date list of BIS press office contacts. See http://www.bis.gov.uk/newsroom for more information.