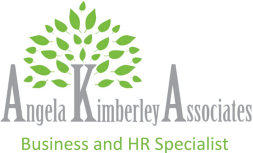 Contact Angela for information on Personality Profiling or click here
07814 883380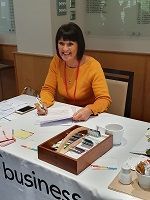 Southend Business Woman of the Year
Essex County B2B Winner
Lantra Sector Skills Coach of the Year
Disc and Emotional Intellegence Practitioner
News
Intraining- SFA Minimum Contract Value Events -A unique managing agent solution that works for your business
02/12/2010
The introduction of minimum contract levels will affect many businesses and you may be wondering what impact this will have on yours.

Intraining has developed a solution and are keen to share it with you. At Intraining our approach is to work with you every step of the way to ensure you get the most for your business by working in partnership with us. We have the resource and capability to support your organisation and provide a seamless transition in what could otherwise feel like a time for concern.We will work with you to gain the maximum benefits for your business including the following:
Retaining your Business Identity – we want you to keep operating in the areas you do best and give you the freedom to raise your profile within the market place.

Opportunity for Growth – our approach offers you the potential to grow your business, by being part of a network and family that can really deliver.

Sense of Business Security – our model is not to take your learners, but build on your success; if you are successful, we are successful.

Quality Standards throughout – operating as an Ofsted Grade 1 Provider, we want to foster the same approach with all our partners.
Intraining is a social enterprise with a commitment to provide front line public services, for the good of individuals, their families and communities. We are financially robust and ensure that whatever money we generate is re-invested back into the business, to continuously improve our delivery. We will ensure that all parties have clear visibility of their responsibilities and compliance requirements in-line with SFA and Ofsted guidelines.
To truly gain an understanding of what we have to offer, and how you can work with us, we are planning to hold a series of workshops in January
next year.