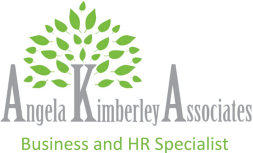 Contact Angela for information on Personality Profiling or Click Here
07814 883380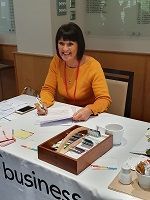 Southend Business Woman of the Year
Essex County B2B Winner
Lantra Sector Skills Coach of the Year
News
Massive expansion of business opportunities for the unemployed as Grayling pledges to get Britain working again
21/02/2011
The Government is teaming up with the British Chambers of Commerce to launch the first of six new Enterprise Clubs in Merseyside, Employment Minister Chris Grayling announced today.
The aim is to encourage business groups around the country to form similar clubs where unemployed people setting up new small businesses can access professional advice and guidance that they might not otherwise be able to afford, and also to share experience and build stronger local networks among new businesses.
The first club is being launched today in St Helens by Chris Grayling and the Head of the British Chambers of Commerce, David Frost. It is one of six to be launched across Merseyside in the next few weeks. These are the first of what will become a nationwide network of local Enterprise Clubs, where established businesses come together to help support and advise new entrepreneurs in the early days of building their businesses.
Chris Grayling will also launch the Merseyside trailblazer of the New Enterprise Allowance (NEA), which will provide financial help and specialist mentoring to people who have been unemployed for six months and want to start their own business. The scheme will be rolled out more widely from April and nationally from the Autumn. The plan is to support up to 40,000 new businesses over the next two years.
Speaking at the launch in St Helens, Chris Grayling said: "The Enterprise Clubs and the New Enterprise Allowance are part of our drive to create a much more business friendly environment in Britain and to support the development of tens of thousands of new businesses to help rebuild our economy and create new jobs.
We want to make sure that unemployed people with a good idea get the support they need to move into self-employment, and also that there is easily accessible advice and guidance for all kinds of new small businesses across the country. We want to see experienced businesses roll their sleeves up and give a helping hand to newer entrepreneurs."
Business and Enterprise Minister Mark Prisk said: "To boost enterprise in Britain we must encourage all sections of our society to make a job, not just take a job. Helping the unemployed to think innovatively and start their own business is a great way to give budding entrepreneurs a head start. That's why I welcome the launch today of the New Enterprise Allowance and Enterprise Clubs, which will help people access support to achieve their ambition of starting their own business."
Also speaking at the launch the Head of the British Chambers of Commerce, David Frost, said: "As we grow the economy one option must be to encourage unemployed people to become self-employed or start their own business. These new Enterprise Clubs and the New Enterprise Allowance will offer real, practical help and financial assistance to the unemployed."
Michelle Dewberry, founder of thedailychic.com and winner of The Apprentice 2006, is also backing the scheme, saying: "New businesses represent the future of our economy. Schemes such as the New Enterprise Allowance and Enterprise Clubs which support and encourage people with creative business ideas certainly get my vote."
The scheme will be delivered in Merseyside by the St Helens Chamber of Commerce. Kath Boullen, Chief Executive at St Helens Chamber, said:"We are delighted that St Helens has been chosen to pilot these new initiatives to encourage unemployed people to consider starting a business. We have a proud history of enterprise support in St Helens - the first Enterprise Agency was established here in the 1970s, and following a merger with the Chamber of Commerce in 1996, we have helped thousands of people to start their own business.
"In the last five years alone, over 1600 people have started a business in St Helens with our support, helping to transform the local economy and improve our resilience throughout the recent economic downturn."
Today's launch comes on the back of last week's massive expansion of work experience opportunities for young people, which will give jobseekers aged between 18 and 21 the chance to do up to two months work experience while retaining their benefits, allowing them the chance to really understand the working environment and show an employer what they can do.
The Government has also started a nationwide chain of Work Clubs which encourage unemployed people to get together and meet with potential employers and see what jobs and opportunities are available in their area.
And in the summer the Government will bring in the Work Programme, which will for the first time provide tailor made support for all those trapped on benefits to start making the journey back to work. Private and voluntary sector providers will have the freedom to treat people as individuals and give them the support that is right for them, rather than following a 'Whitehall knows best' approach.
In return for this freedom to innovate, providers will for the first time be subject to a proper payment by results system - more money for helping those with more complex problems into a job and to stay in work.