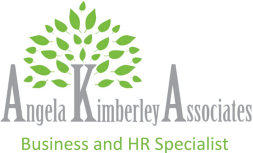 Contact Angela for information on Personality Profiling or Click Here
07814 883380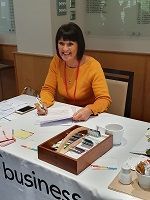 Southend Business Woman of the Year
Essex County B2B Winner
Lantra Sector Skills Coach of the Year
News
National skills academy will help build a greener future
06/02/2011
The UK's green & renewable industries prospects for sustained growth were boosted today as Skills Minister John Hayes announced a new National Skills Academy (NSA) for Environmental Technologies.
The Skills Academy will receive up to £2.5m of funding over three years, matched by employers. It will work with industry and training providers to ensure that employers in new areas of business such as the installation, maintenance and repair of photovoltaic panels, ground source heat pumps and biomass products have a highly skilled workforce to help them grow, and to support the Government's ambitions for renewable energy and low carbon growth. In its first 5 years, the National Skills Academy aims to deliver around 2000 publicly-funded and over 200,000 privately funded training courses. It will develop a network of 14 specialist training provider 'hubs', based in Further Education Colleges, with over 80 accredited training providers throughout England.

Skills Minister John Hayes said: "The Prime Minister has set an ambition for this to be the greenest government ever. To achieve this, government, employers and training providers must work together to deliver the skills that will enable our economy to achieve truly sustainable growth. "By giving the industries that design, install and maintain green solutions for homes and buildings access to world class training, the Academy will help ensure that the UK not only meets its emissions targets but leads the world in innovation."The accredited environmental technologies training delivered by the Skills Academy will be approved by SummitSkills, the Sector Skills Council for building services engineering.
SummitSkills Chief Executive Keith Marshall OBE said: "The building services engineering sector is playing a vital role in helping the Government meet its carbon reduction targets. Via the National Skills Academy we now have an accredited, quality assured training infrastructure to ensure the sector has access to the skills it needs to meet the challenges and opportunities of the low carbon economy."
Ian Livsey, Chief Executive of the Gangmasters' Licensing Authority, and SummitSkills' chair, commented:"The Skills Academy will revolutionise the way providers and employers communicate on training issues and will deliver innovative solutions for the changing needs of business and the wider employment market. And importantly, it will provide a vital foundation from which the UK economy can build its low carbon future and compete on a world stage."
The building services engineering sector employs over 600,000 people, including plumbers, electricians and heating engineers. The Skills Academy will play a key role in enabling these technicians to upgrade their skills in environmental technologies.