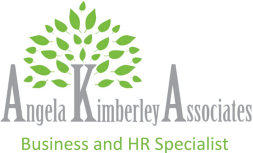 Contact Angela for information on Personality Profiling or click here
07814 883380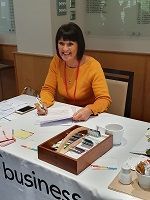 Southend Business Woman of the Year
Essex County B2B Winner
Lantra Sector Skills Coach of the Year
Disc and Emotional Intellegence Practitioner
News
Room at the top?
25/10/2010 Are women themselves at the root of the gender gap in British business?
The lack of women holding top positions in British business has long been lamented, and recent figures show that just 12% of FTSE 100 directors, and 7.3% of FTSE 250 directors, are female. The Government recently appointed former trade minister Lord Mervyn Davies to investigate the gender imbalance... but his initial findings show the inequality to worse than previously imagined.
It was supposed that 12% of FTSE 100 directors equated to 139 women in leading roles. But upon closer investigation, it seems that several of the women hold multiple positions, and so there are, in fact, just 120 women on boards - compared to 1,100 men. And just 20 of these women - a mere 6% -are executive directors who run the company on a daily basis, in contrast to their 309 male counterparts.
Only five FTSE 100 companies have female chief executives, but more than a fifth of the FTSE 100 companies have no female representation at board level whatsoever.
"The tiny number of women at the top of business is totally unacceptable," said Nan Sloane, director of the Centre for Women and Democracy pressure group. "The general public has the feeling that the equality battle has somehow been won, but it is nowhere near won. While there's a lot of talk about improving the number of women in business, there is virtually no action at all." But Laura Tennison, founder of JoJo Maman Bebe , an independent mother and baby products retailer, argues in her comment piece for The Independent, "The statistic we need to look at is not how many women are directors of FTSE 100 companies compared with men, but how many women want to be directors of FTSE 100 companies.
"Are women really being stopped from getting those positions? Or is it that women have a more balanced view on life and don't always put career above every other aspect?
"Some women strive for a balanced life where they can have a family and a top job. It is possible, but only if you're not expected to be on the 6am flight to Brussels every day. Nowadays I will not sacrifice being there for my children for the sake of my company. I would rather grow my company slower than miss my child's school play."
"I welcome the fact that the Government has appointed Lord Davies to look into female representation in business because we have to keep asking questions...But they also need to look at the bigger picture and not just the statistics." (Laura Tennison)