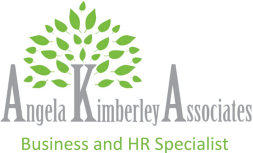 Contact Angela for information on Personality Profiling or click here
07814 883380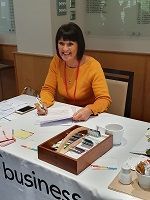 Southend Business Woman of the Year
Essex County B2B Winner
Lantra Sector Skills Coach of the Year
Disc and Emotional Intellegence Practitioner
News
WORKSHOPS FOR FEE CHANGES â€" DON'T MISS OUT
24/10/2011
Do you need to keep on top of all the fee eligibility and funding changes? Could you do with some resources to help you brief your senior colleagues on the important changes, impact and how to respond operationally and strategically?
If so, my afternoon (half-day) Ultimate Strategic Briefing is 'not to be missed', and I wanted to let you be the first to know about the following five dates, which are now taking bookings via the links below:
Thursday 17th November : Birmingham ~ https://www.eventsforce.net/lsect/41/home
Friday 18th November : London ~ https://www.eventsforce.net/lsect/42/home
Tuesday 22nd November : York ~ https://www.eventsforce.net/lsect/43/home
Tuesday 29th November : North West ~ https://www.eventsforce.net/lsect/44/home
Friday 2nd December : London (for those that can't make 18th November) ~ https://www.eventsforce.net/lsect/45/home
I will be delivering this briefing just a few days after the Government publish new funding and fee changes in the Skills Strategy for 2012/13, hence there is no better way to hear the detail and consider the impact. This 'ultimate' briefing is designed to provide you with everything important that you need to know, including impact analysis, to be able to brief your colleagues and consider how to respond operationally (in 2012/13) and strategically (in 2013/14 and beyond ~ when the new 16-18 and 19+ methodology and L3+ FE loans kick-in).
Like previous Lsect conferences it is expected that places will go fast, so book now to avoid disappointment. The fee is £145 + VAT per delegate (no limit per organisation), and bookings can be cancelled online a week in advance at no cost. Register via the link on the left-hand side of this page once clicked on the links above. FE Week gold members will receive £45 off the cost of this event. Find out more about FE Week gold membership here.
Five of many reasons for attending this Ultimate Strategic Briefing:
It is dedicated to helping college and other training provider staff understand rapid funding and policy changes

The event is timed to ensure you get the latest FE policy and funding news, as well as its significance
Learn in detail how funding policies change in 2012/13, the impact that this will have and how to respond
Hear the latest on fee remission policies, as to who does and does not have to pay (to help will local policies)
Take away materials that you can use to brief your colleagues (making you look good ;-)