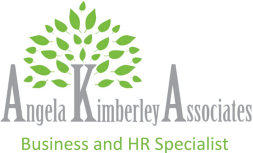 Would you like to find out more about your behavioural profile in the workplace? How good is your emotional intelligence? Click here to find out more or contact Angela on 07814 883380
News
New £4 Million Research Fund to Enhance the Retail Experience of Shoppers (UK)
23/03/2015
Innovate UK has up to £4 million to invest in collaborative research projects that support new ways of enhancing the experience of shoppers.
Through a competition opening on 16th March 2015 Innovate UK want to fund projects that convert data about people into valuable insights that improve the user experience for customers and lead to commercial gains (for example, more customers, higher sales and increased profits) for retailers. The competition is open to companies of any size in working in partnership. Proposals must be led by a business. SMEs could receive up to 60% of their eligible project costs and large businesses 50%. Projects should last 12 to 24 months with total project costs ranging from £400,000 to £1 million. Briefing events are being held in London, Manchester and Edinburgh in March.
The deadline for registration is midday on 6th May 2015, and the deadline for submitting expressions of interest is midday on 13th May 2015.
https://interact.innovateuk.org/competition-display-page/-/asset_publisher/RqEt2AKmEBhi/content/enhancing-user-experience-in-retail